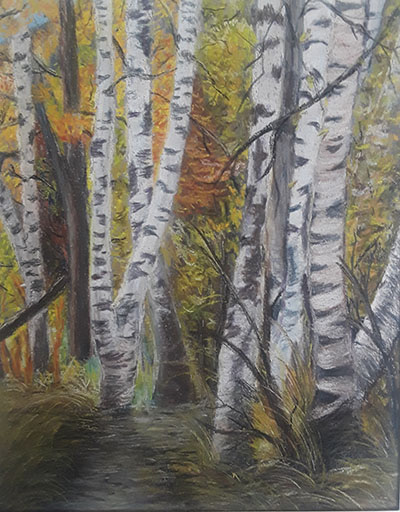 At times (especially when I'm feeling indecisive), my creative studio feels like an art store. I have so many art supplies I've tried and enjoyed using.
Lately, I've been honing my pastel painting skills. I love the soft scratching sound that the pastels make against the pastel paper. It's very relaxing.
My favorite resource for learning about the wide variety of art materials out there is The Virtual Instructor. Matt does a fantastic job teaching about all the different art mediums out there. I highly recommend his courses and live lessons.
This pastel piece was created from one of the live lessons. It isn't noticeable in the picture, but I forgot that 9×12 photo mats don't exist (unless I special order them). I had to make some adjustments to the drawing to make it look good in an 8×10 frame.