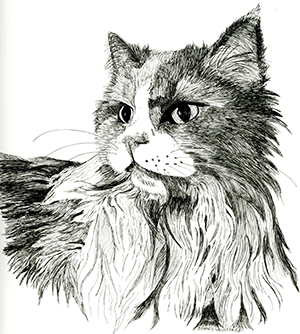 Brielle the Cat
This was a pen drawing of a tortoise shell cat named Brielle.
Brielle is about seven years-old. She's among the sweetest cats I've ever met. Her favorite thing to do is purr in your ear while snuggling.
If you're looking for that special gift for a friend, family member, or yourself, I'd love to draw your pet in pen or ink. Contact me for details.